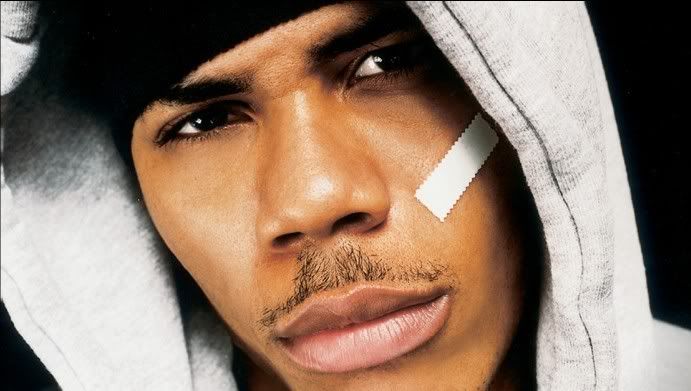 Wade's Idol?
I must have missed the memo here, but when did
Dwayne
Dwyane Wade turn into Nelly? If you haven't been paying attention the past few weeks since All-Star Weekend, Dallas's favorite foul getting ass hat has been sporting a band-aid on his face to cover some stitches he got about 6 weeks ago.
Only problem is, it isn't the typical Johnson & Johnson band-aids, they've turned into a god damned fashion statement.
Things like his last name, the American flag, his nickname (Flash) have all shown up on Dwyane's face. The association has asked him to remove it because it's not part of the uniform and can be "gang affiliated" or some other thing that David Stern is doing to steer away from a "ghetto image".
These guys are multi-millionaires. I've seen Nip/Tuck. Don't tell me that shit can't be healed in less than 6 weeks.
I've gotten stitches before, and I'm not a fair skinned guy, they blend well. Stop your ass holery, and just play basketball.