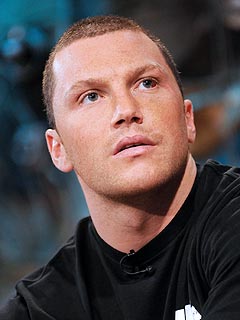 Huh?
Did they objectify women? Well, yeah, it kind of did.
Was it improper smack talk in a public forum off the ice? Well, yeah, it probably was.
Did it embarrass the Stars organization? Most probably.
Was it more WWE than it was NHL? Yup (probably why I liked it.)
My question is, what it really
that
bad?
Come on, in the grand scheme of things, saying a guy is enjoying your "sloppy seconds" isn't that bad.
If I were Sean Avery, I'd have looked in the camera and said, "Hey, Frenchy, how's my dick taste?"