You man have noticed that yesterday, while the Blogadore(3 posts), and Brown(43 posts) ran wild, I myself didn't post anything. I know all you guys are thinking, "I wonder what happend to big? I hope he's allright."
Well, i'm fine, thanks for your concern.
The reason that I was out of it yesterday was
because of this
. The NFL Scedule for next season has come out. I'm sure most of you have seen it, or at least watched 2 hours of NFL live coverage yesterday(no lie) that the WWL shoved down our pie holes.
So as a custom of mine, when the schedule comes out i take a journey(just a small town girl). I journey into the future to look at how the Boys will fair, a journey into the spirt world.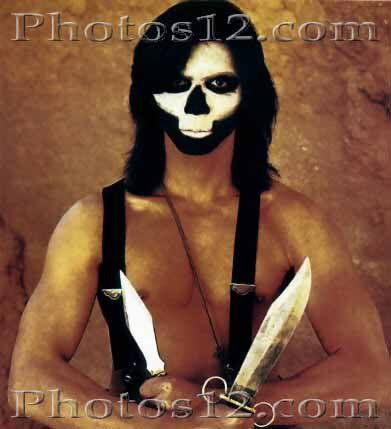 so as I took my peyote, and got on my horse backward, i didn't worry about the indians(feather, not dot), becasue I was in the spirit world, and this is what I saw.
Dallas Cowboys at Cleveland Browns
First game of the year. Horse Balls is ready, Romo is read, Bonesaw is ready. Dispite a crazy crowd, Jessica Simpson can't make this game and TO burns their secondary as the Boys win, 38-21.
Monday, Sept. 15 Philadelphia Eagles at Dallas Cowboys 8:30 p.m. ESPN
Sunday night, hated Eagles. The Peyote is in full effect by now and I have the vison of Pac Man returning a the first punt of the game for a TD, where he then eats one of those big yellow balls and turns to find Donavan McNabb on the sideline and eats him forceing him to sit in the holding cell for a min with gloopy. Cowboys win, 24-13
Sunday, Sept. 21 Dallas Cowboys at Green Bay Packers 8:15 p.m. NBC
Again on sunday night, this time on the Tundra. After two big wins, my spirit guide tells me to watch out for this team. Upset, 31-28 Pack.
Sunday, Sept. 28 Washington Redskins at Dallas Cowboys 4:15 p.m. FOX
2-1 coming into the end of the first Quarter of the season. The team will rally around its original leader, Rowdy, who before this week we find out he is dieing of typheria and win this game for him. Rowdy's Typheria>Sean Taylors glock. 24-17 boys.
Sunday, Oct. 5 Cincinnati Bengals at Dallas Cowboys 4:15 p.m. CBS
Up to this point, the Pac Man trade has worked fine. But with the Bengals coming into town it all goes to shit. A party at Silver City hosed by young Pac Man attracts the like of Tank Johnson, TO, Chad Johnson, Adell Thurman, and even Chris Henry gets an invite. The Strippers are all strapped with blades for fear of this rowdy bunch and Pac Man gets his index finger cut off when he trys to "check the oil" of one of the girls. TO, and Tank bolt, CJ hides in the women's bathroom, and everybody else goes to jail. On the field, TO is visibly shaken by the site of his buddy's finger still all up in that girl, and the boys loose a heart breaker, 28-24
Sunday, Oct. 12 Dallas Cowboys at Arizona Cardinals 4:15 p.m. FOX
Pac Man is done for the year, but that doesn't matter Leinart trys to impress Romo the night before the game by drinking 14 beers, a bottle of Goldshlager, and fucks 7 Arizona State sophmores, all while Romo holds hands with Jessica, sipping on a cherry. Boys, 41-6.
Sunday, Oct. 19 Dallas Cowboys at St. Louis Rams 1 p.m. FOX
Inside the dome, cowboys new draft pick Felix Jones finds another gear, running all over the Rams' horrible D. It's found out later that he Jerry, in attempts to look like a good GM, Spiked his water with crack. Boys win 21-10
Sunday, Oct. 26 Tampa Bay Buccaneers at Dallas Cowboys 1 p.m. FOX
While in the spirit world, I got distracted during this game by what can only be described as "Grape Ape" who was attending this game in on the sidelines. We talked of life, love and where people go for vacations that live on tropical islands. I didn't see much of the game as Mr. Ape was greatly interesting. Boys 23-14.
Sunday, Nov. 2 Dallas Cowboys at New York Giants 4:15 p.m. FOX
At the half way point the Boys are 6-2, and Tony Romo is headed to another pro bowl. They travel now to the defending super bowl camps. Its not much of a game, seeing as by this point in the year the Giants have imploded with sick players due to the Cloverfeild disease. Boys 42-13.

Bye week
during the by it comes out that Roy Williams has replaced his left arm with a rocket launcher, still can't figger out how to wrap anybody up.
Sunday, Nov. 16 Dallas Cowboys at Washington Redskins 8:15 p.m. NBC
Marion Barber the Third speaks for the first time before this game, and ushers the line "We must break you" in a iry singularity to Ivan Drago when asked about the skins. Boys win and the cold war ends, 21-13
Sunday, Nov. 23 San Francisco 49ers at Dallas Cowboys 1 p.m. FOX
The Boys are now 10-2 and the darling of the NFL. Tony Romo has just asked Jessica Simpson to marry him, on the verge of her country album hitting stores. She turns him down with something along of lines of "Bitch you gave me herpes." Romo is devastated, turns to "rebound" with Courtny Love. Boys lose 13-6.
Thursday, Nov. 27 Seattle Seahawks at Dallas Cowboys 4:15 p.m. FOX
Despite Love's whispers of "kill yourself, it'll be great, but first give me all rights to you name," Romo snaps back to his old self, going 26-33 345, 4 TD's in a win over Seattle, 31-10, after the game finds Love, slips her some pcp, and dumps her in south Dallas, where it is believed she was mistaken as a crack whore and was subject to a "south Dallas train" show that lasted 3 weeks.
Sunday, Dec. 7 Dallas Cowboys at Pittsburgh Steelers 4:15 p.m. FOX
With only 4 games left, the dreaded December comes into play again. In a snowy game that can only be described as "snowy," Pittsburgh and Big Ben works the Boys for 4 quarters, Steelers win 26-10.
Sunday, Dec. 14 New York Giants at Dallas Cowboys 8:15 p.m. NBC
With the cloverfeild disease completely gone, my spirit guide tells me to watch out for Jermey Shocky, and Giants win 24-21.
Saturday, Dec. 20 Baltimore Ravens at Dallas Cowboys 8:15 p.m. NFLN
Full blown panic has set in that this team is failing in once again the month of December. The last regular season game in Texas Stadium proves everybody wrong and they win 31-20.
Sunday, Dec. 28 Dallas Cowboys at Philadelphia Eagles 1 p.m. FOX
10-5 coming into this game, the thoughts of Dallas resting players is shot down by TO when he addressed the team with switch blade in hand before the game. "If any of you MOTHERFUCKA'S, call me Francis, and I'll kill ya. IF YALL LOSE THIS GAME, I'll kill ya." He siad with crazed look in his eye. Patric Crayton, trying to be cute, pipes in with "Easy Francis." At this point TO jumps over ontop of Crayton, with the knife help high and whispers "I'm going to show you where Conner Petterson lives," and thrusts the knife into Craytons eye. TO stands, and says "Lets go play some fuckin' football!" Boys win, 27-3. After the game Patrick Crayton is waiting in the locker room with an eyepatch on, and a shirt that says "Pirates Rock."
At this point I awoke from my trip to the spirit world, curled in a ball on my floor. The time read 7:00am, and I knew I had to get up for work. When raising from my floor, a message was scibbled on my bathroom mirror, "All is Ture, and All is Not true," and in my sink was an Eye patch.